DQ1 Physical Edition, Discord, DQ2 News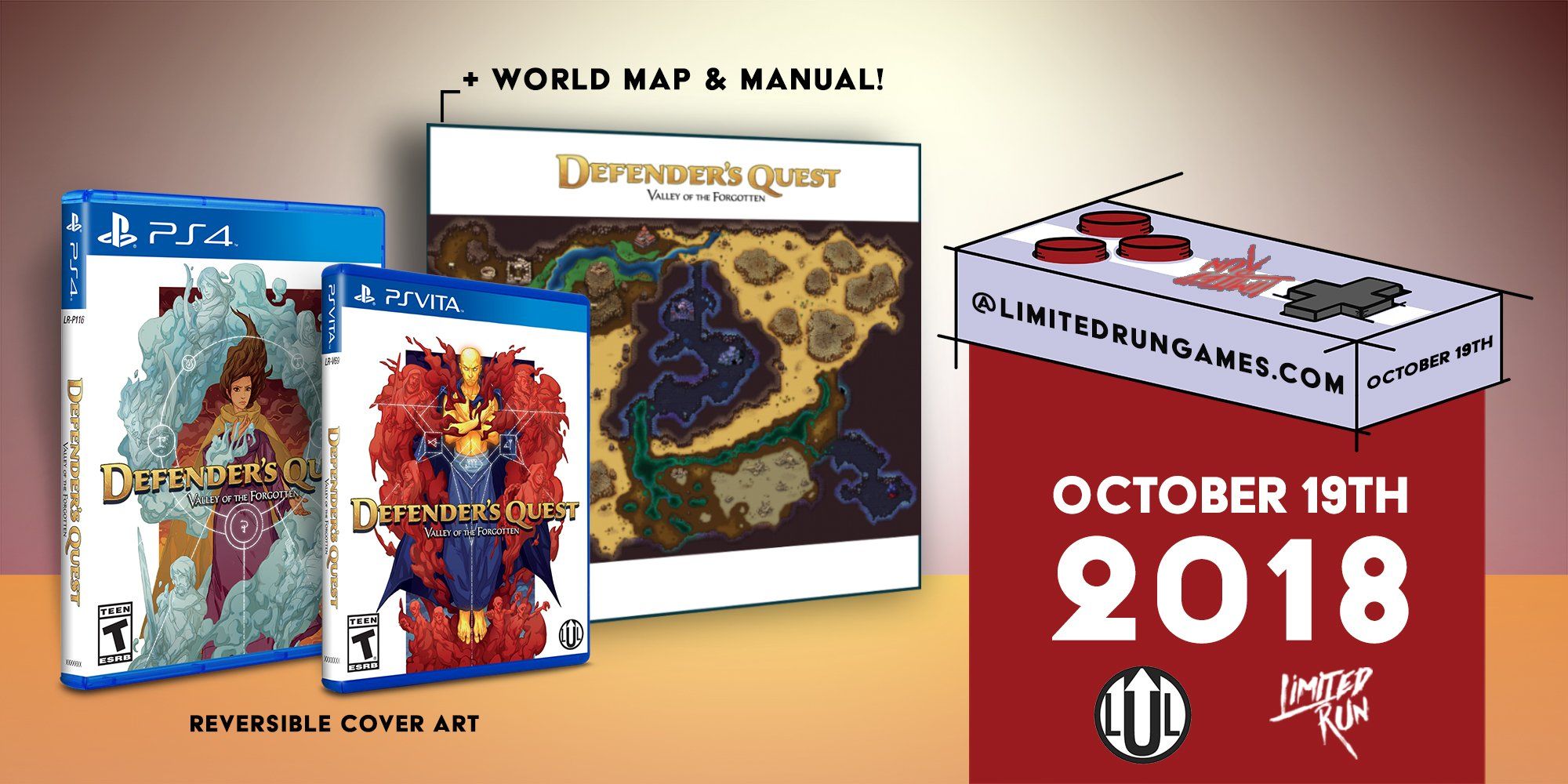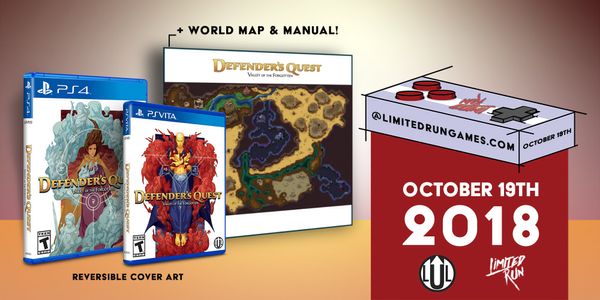 A quick newsy little post for everybody.
First, we've got a fancy new discord server:
I'll still be keeping the forum around (especially as it's effectively the comments section for this blog), but that might be a convenient place for people who like real-time chat and stuff. When I have time I'll go through all the forum usernames and send PM's with custom invites with matching discord privileges. In you're impatient in the meantime, feel free to invite yourself with the link above and PM me on discord and tell me to hook you up.
Next, Limited Run Games will be taking orders for a limited physical run of the PlayStation 4 and PlayStation Vita version of Defender's Quest: Valley of the Forgotten DX on October 19th -- that's this Friday!
Our second game available this Friday, October 19th is @larsiusprime's Defender's Quest for PlayStation 4 and PlayStation Vita! pic.twitter.com/njwAkUzp16

— Limited Run Games (@LimitedRunGames) October 16, 2018
So be sure to mark your calendar if you would like to order a copy!
Limited Run will be offering this base package:
Physical copy of the game (PS4 or PSVita)
Reversible cover art
32 page full color manual
World map poster of The Pit
As well as:
Enamel pin of Azra
Original Soundtrack by Kevin Penkin
The base package is $24.99*, the soundtrack is $14.99, and a bundle including both is $39.99. The enamel pin is sold separately for $9.99.
*I previously had this at $29.99, sorry for the misake!
Here's a closer look at the two cover art variants, done by the amazing Egor Gafidov: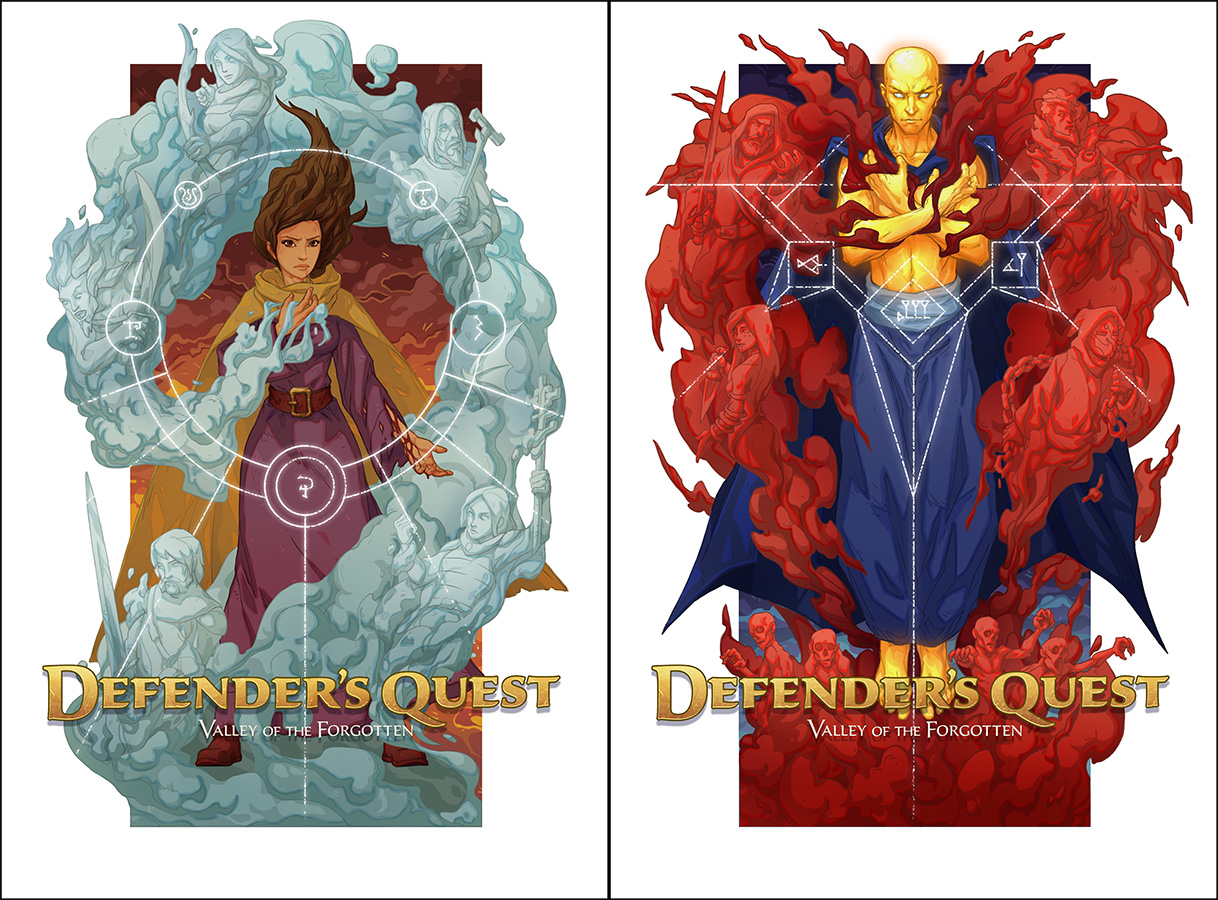 Last but not least, some updates on Defender's Quest 2. For the past few months I've been cranking hard on new DQ2 mechanics and level design, and I've nearly got to the first milestone -- six levels and two towns, terminating with the first boss fight. From hereon out my progress is going to be measured by content milestones like this until the whole game is playable start to finish. I'll update the automated progress tracker accordingly when the time comes.
I'll have more details about DQ2's current development in an upcoming post, but the general gist is that I'm currently "whiteboxing" the game -- focusing entirely on mechanics, and intentionally using nothing but hideous placeholder art so that I can quickly change things. We'll do a separate art pass once we've nailed down the gamey bits.
The current build is still pretty rough around the edges, and I've got quite a lot to do to finish out the first milestone, but in the near future I'm going to start making the build available to our alpha/beta backers and above, as well as our dedicated testers, all of whom have been positively saintly with their patience. When I get to that stage, don't worry, I'll go over the preorder records with a fine-toothed comb and send out the proper notifications and instructions to everybody.
And yes, when it's ready, I'll make a blog post / newsletter about it. You can also follow me on twitter or join the discord.
Thanks everybody!